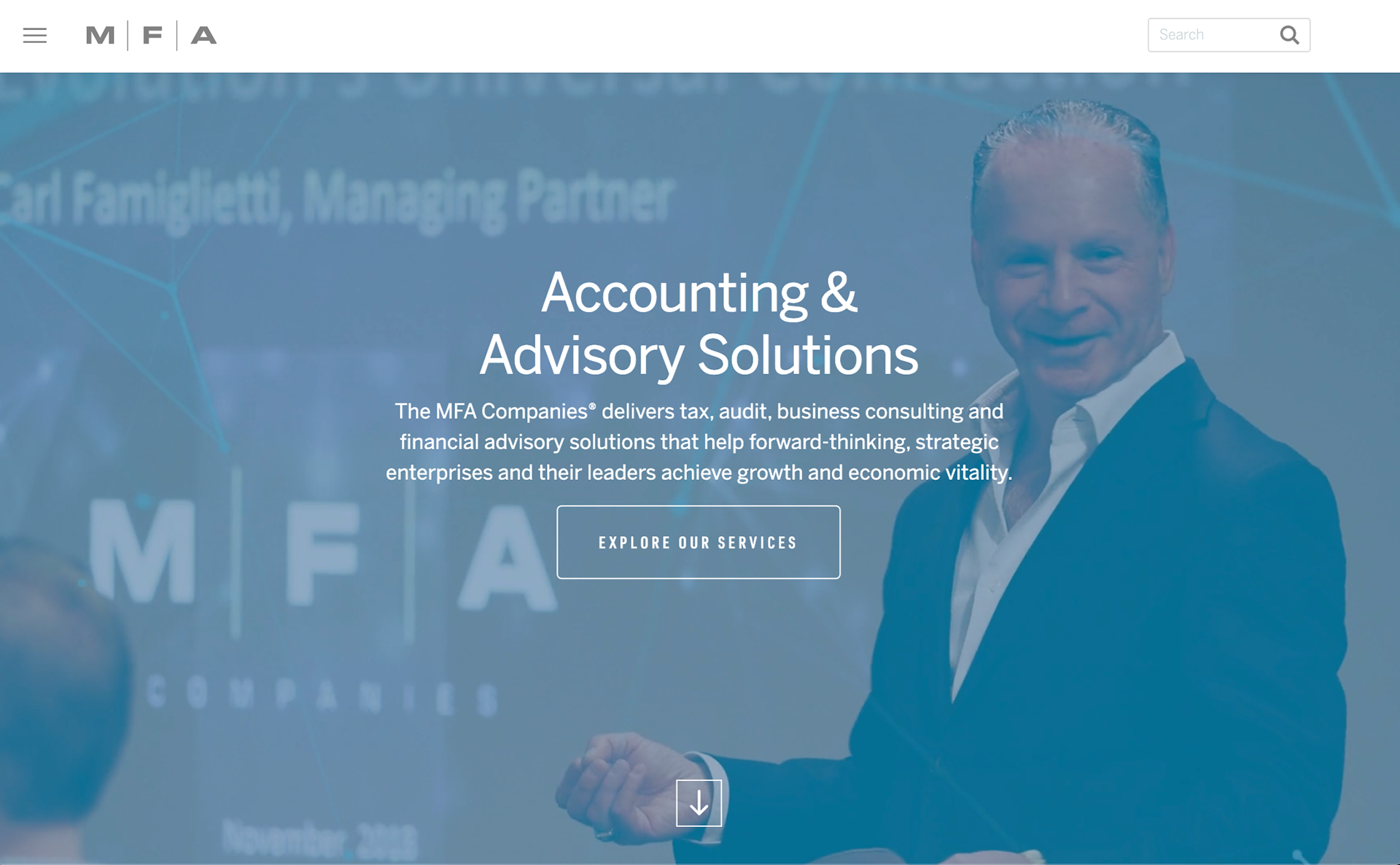 The MFA Companies® is a national business consulting and financial advisory firm serving high-growth, entrepreneurial organizations and individuals. The firm offer distinct and impactful solutions that separate conventionally-run businesses from forward-looking, strategic enterprises.

As the Creative Director of MFA, I was tasked with overhauling the companies web presence. The original site was old and out of date, built upon a very weak CMS structure. The menu system on the front end of the site was reminiscent of The Cheesecake Factories menu, bloated and overwhelming.
Our team worked on focusing the narrative, refining the user journey. Making the site easier to navigate and digest. There is so much raw date in the site, that we needed to create a guided user experience (
located here
) to help users understand the holistic approach that MFA takes.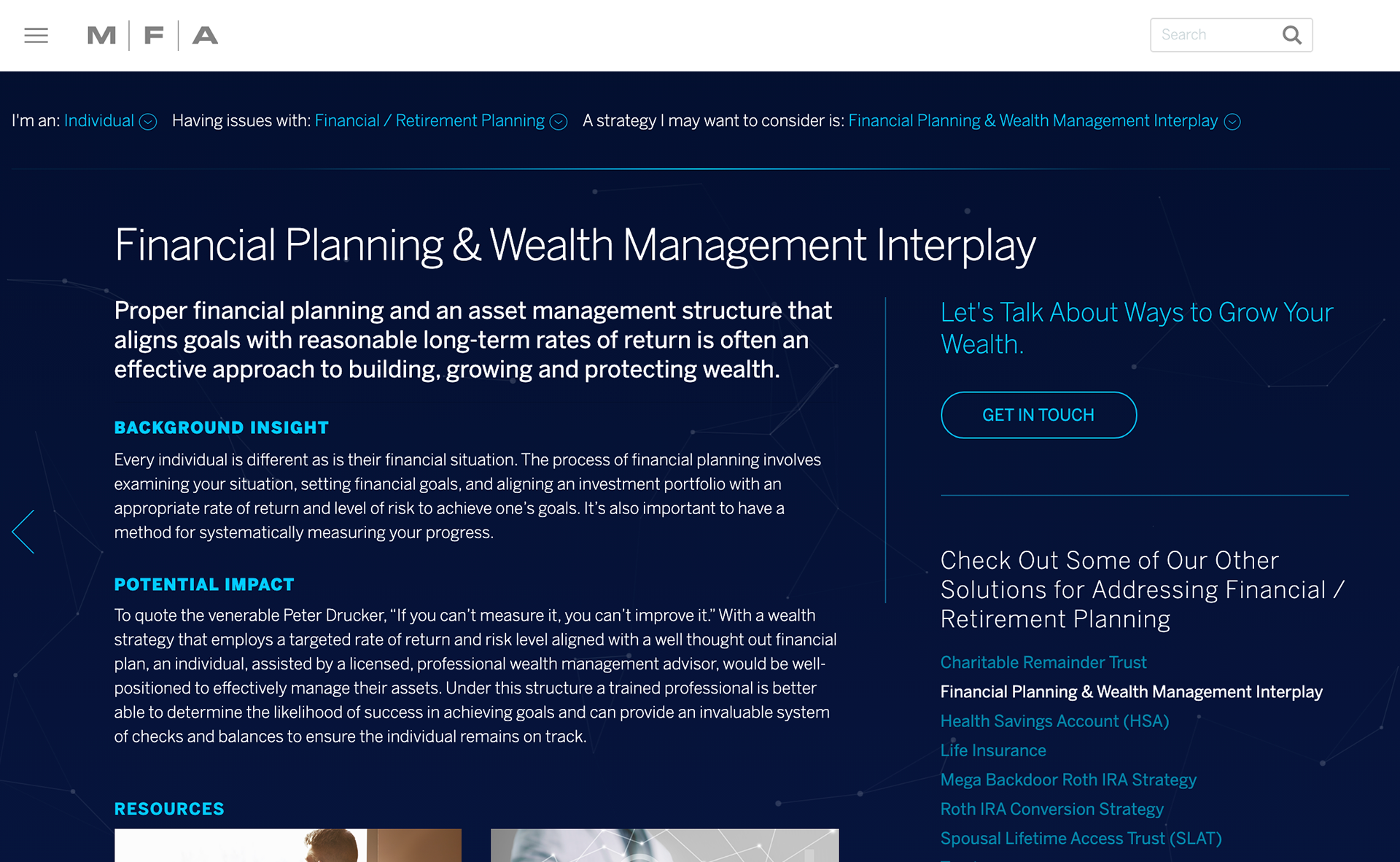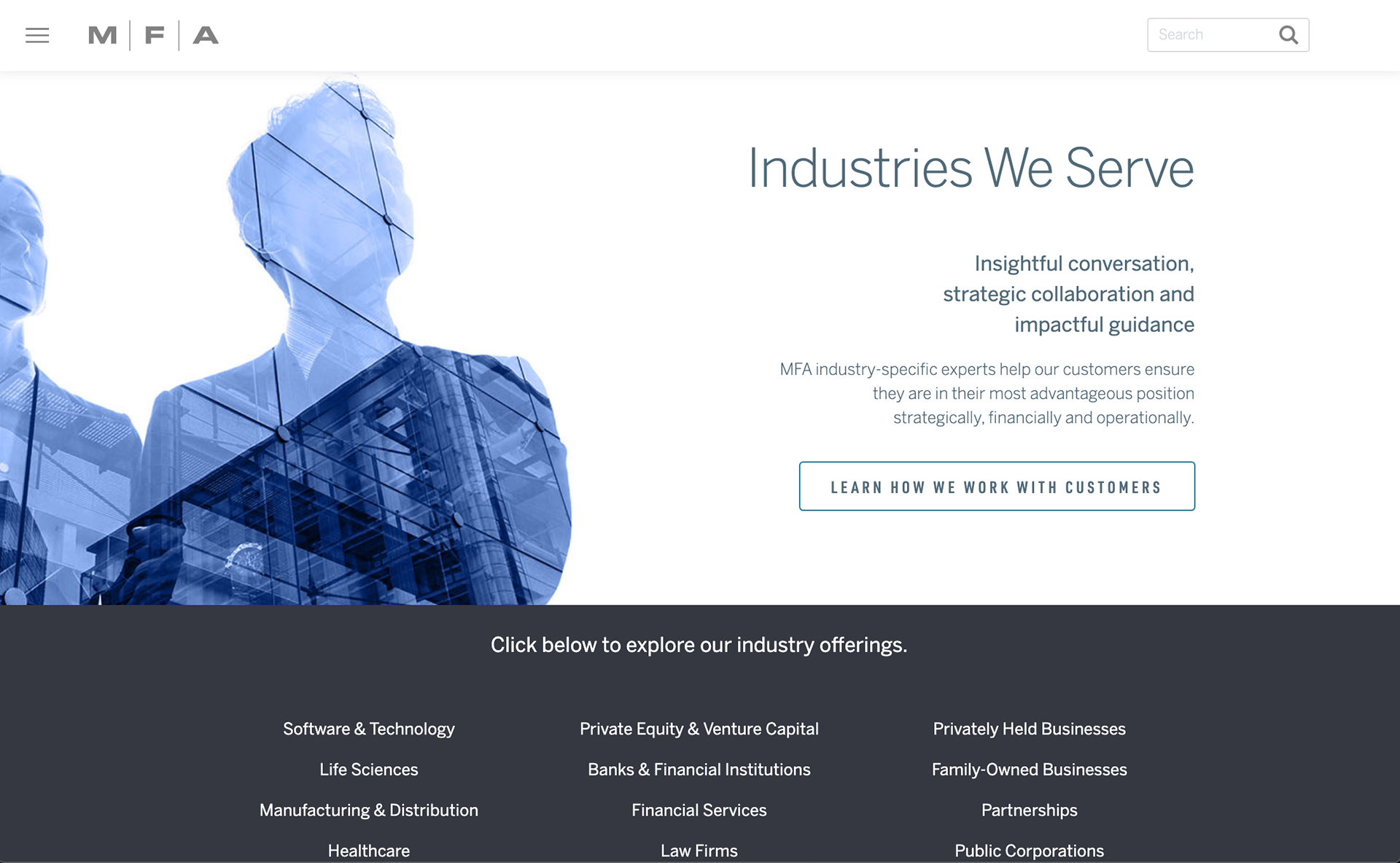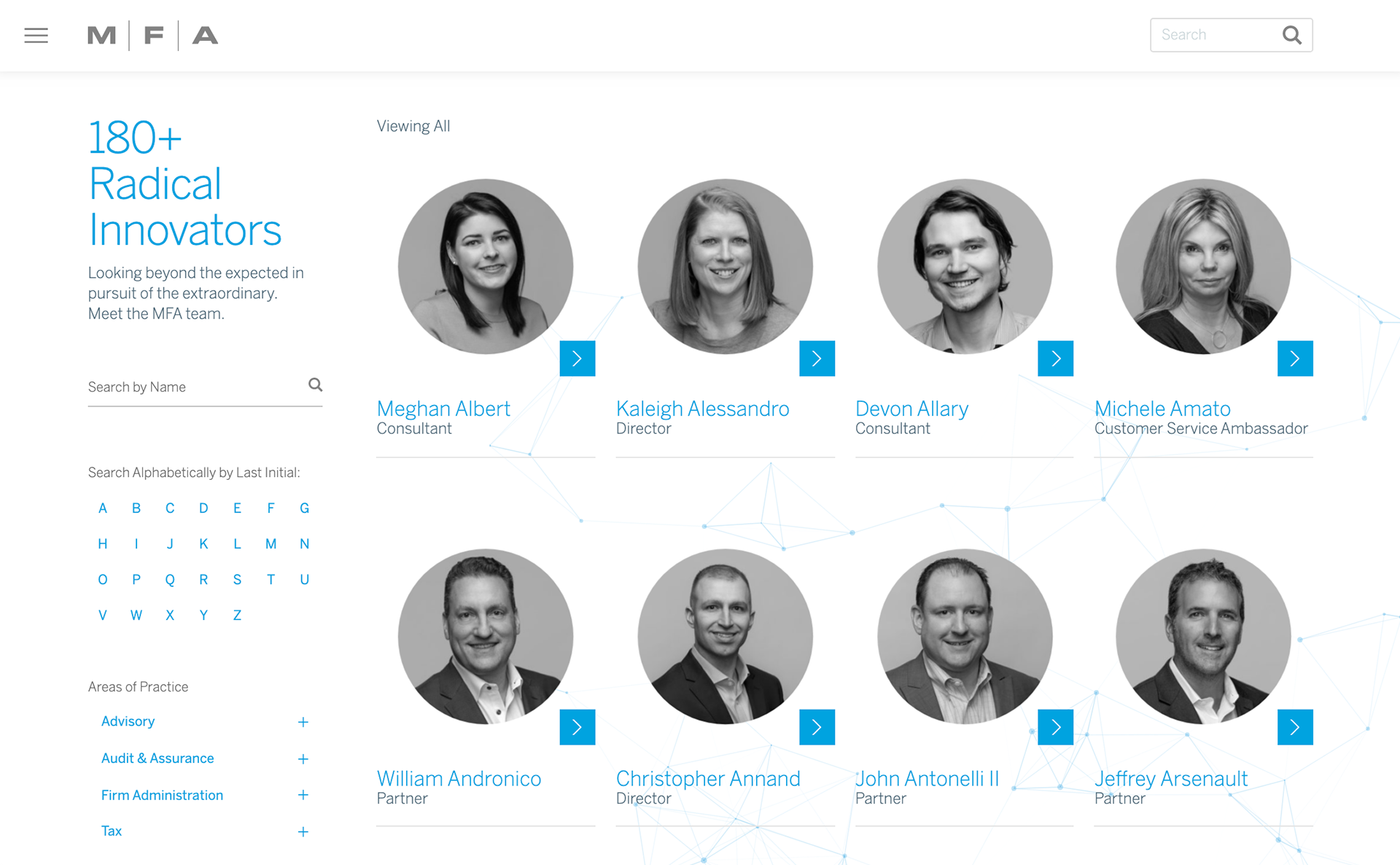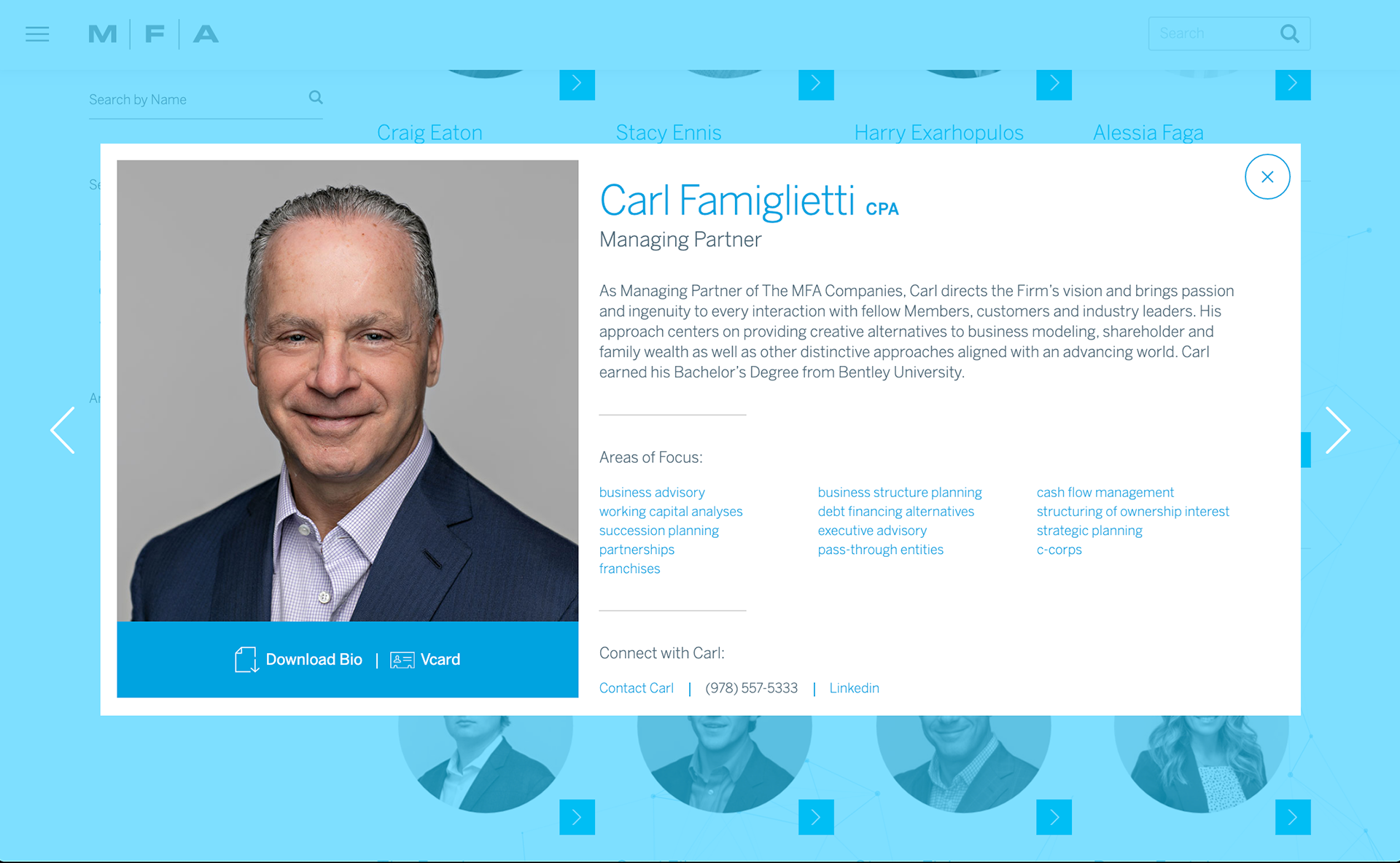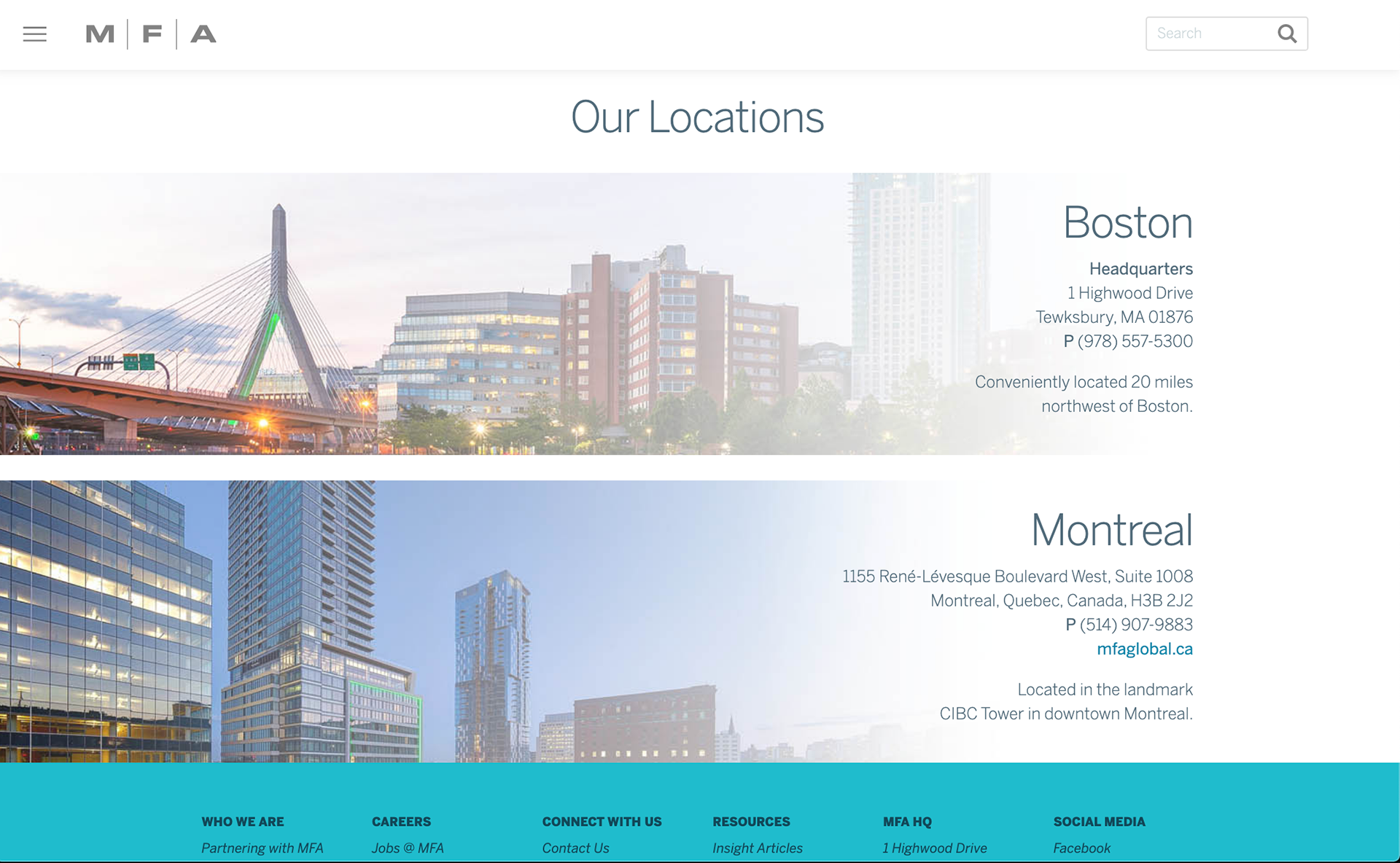 The MFA Companies also has to affiliate websites that were designed to inherit the main theme of the corporate site. 
MFA Wealth Management
 is the investment management, financial planning and wealth advisory group for MFA. 
MFA Global
is the international group for MFA, located in Montreal. This site needed to be developed in bosth English and French.