My first task as the Creative Director at The MFA Companies was to help re-brand the firm. There was a need to consolidate many different companies into one cohesive brand, and to make the firm's outward appearance match the elegance and strength of the firm itself.
The existing logo was confined within a box of green and gold. Out-dated and out of touch with the new vision held by the firm's managing partner. The hollistic approach, breaking outside the bounds of a normal CPA firm meant that the logo itself needed to break free of the box it was being held within. Add to that, the firm is not an "off the shelf" solution, the green and gold of the past was replaced with a more modern charcoal and blue color scheme.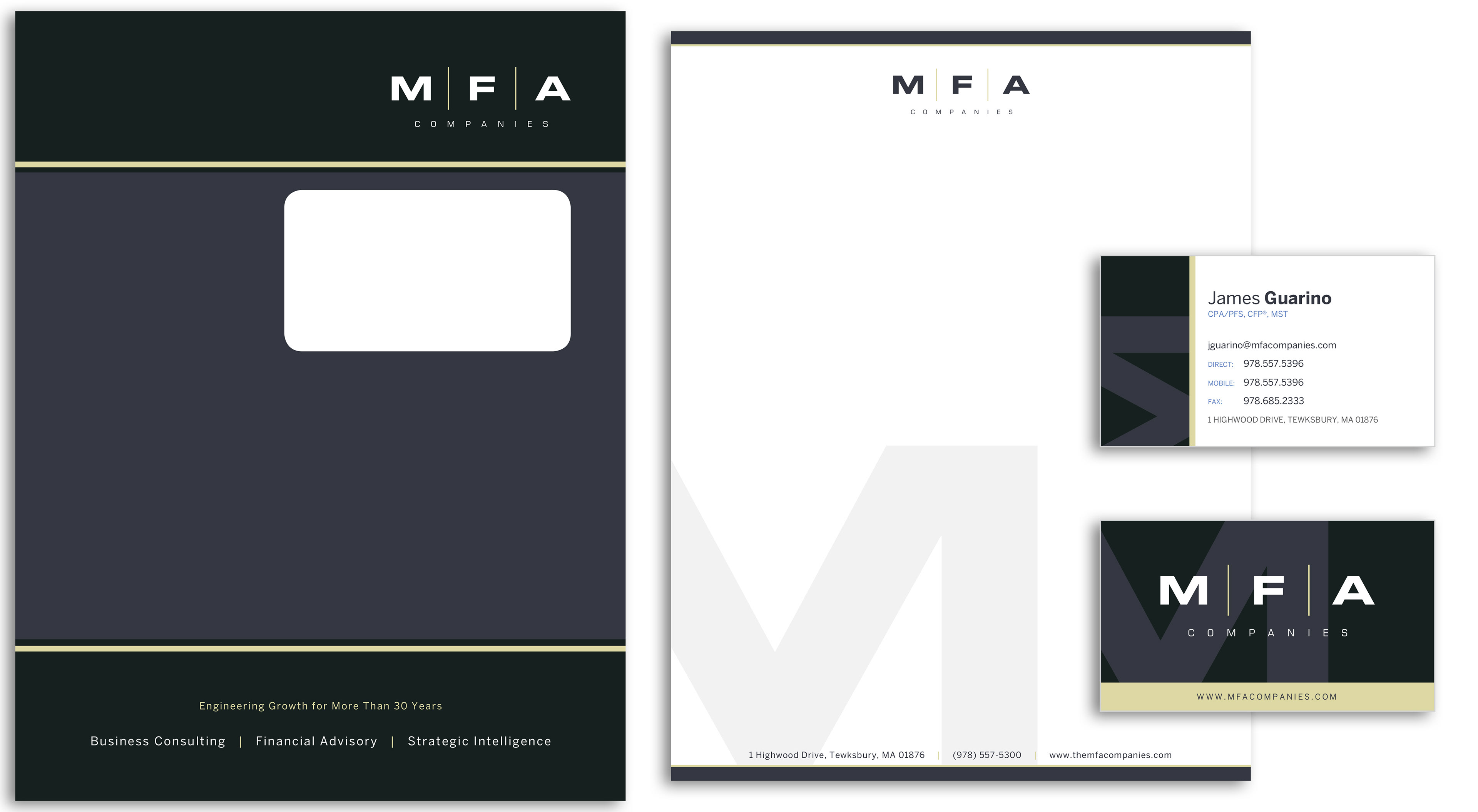 The traditional serif fonts of old, were replaced with sleek new sans serif fonts that were weighted to be easy to read wether in a spreadsheet or a white paper. I was also involved in helping shape the overall messaging that was developed by the MarCom team.