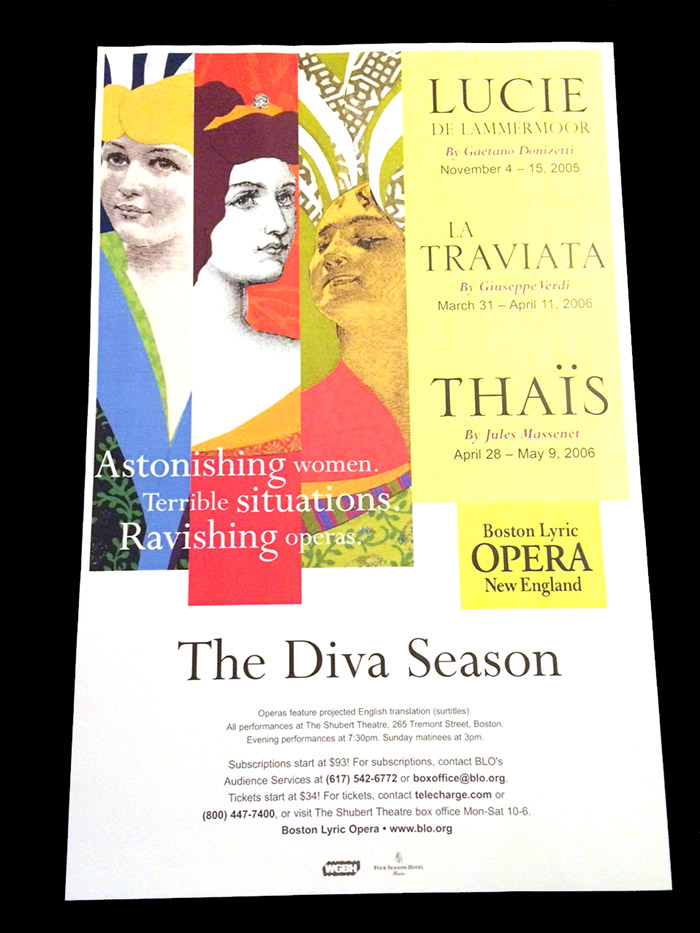 I was contacted by the Schubert Theater in Boston and was tasked with creating a poster to promote an upcoming performance.
I was given a batch of art, copy and limited direction. I used the artwork to showcase the performance and highlight the tragic women that were being featured in the performance.
This poster was sued all around Boston.