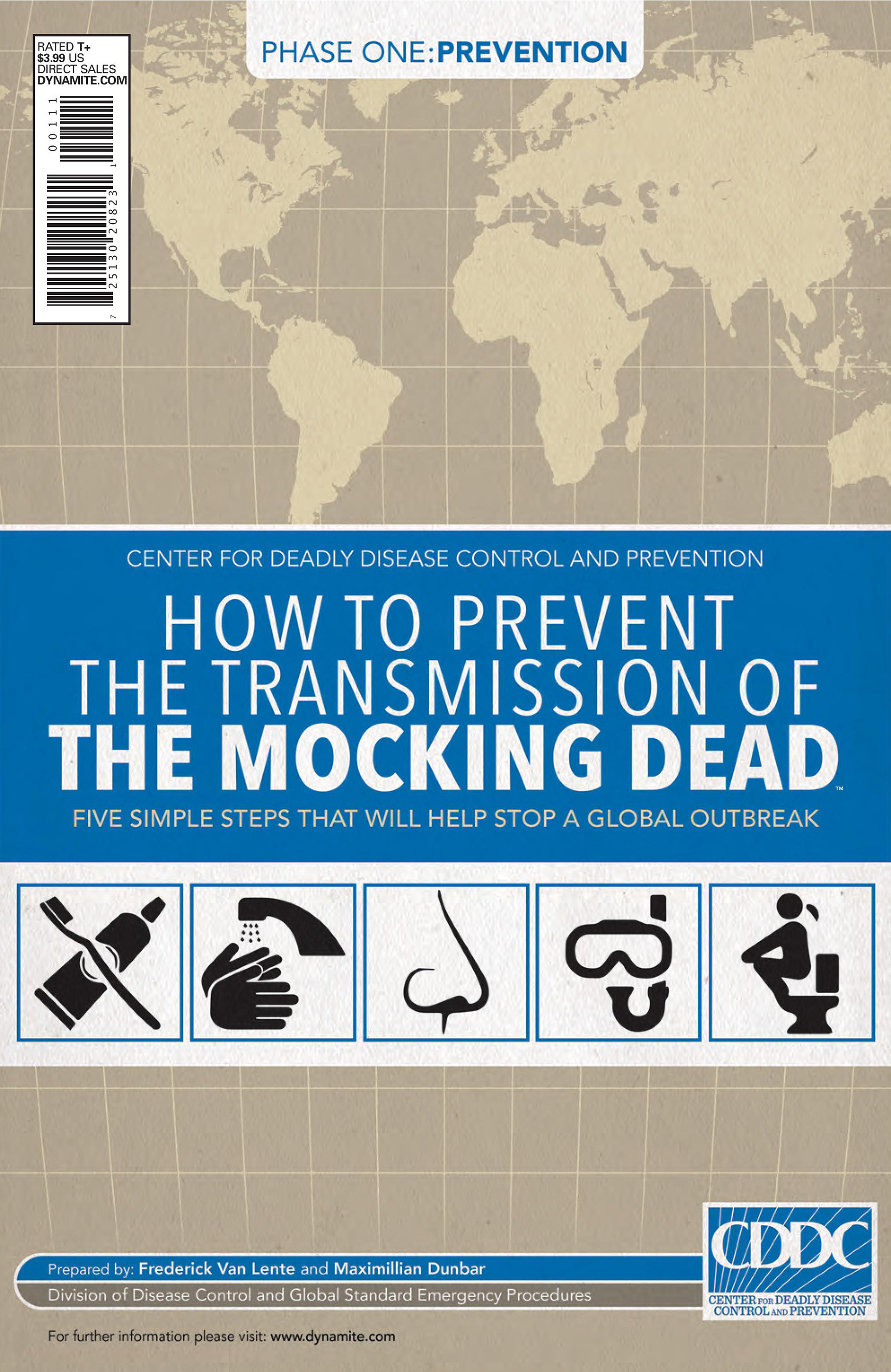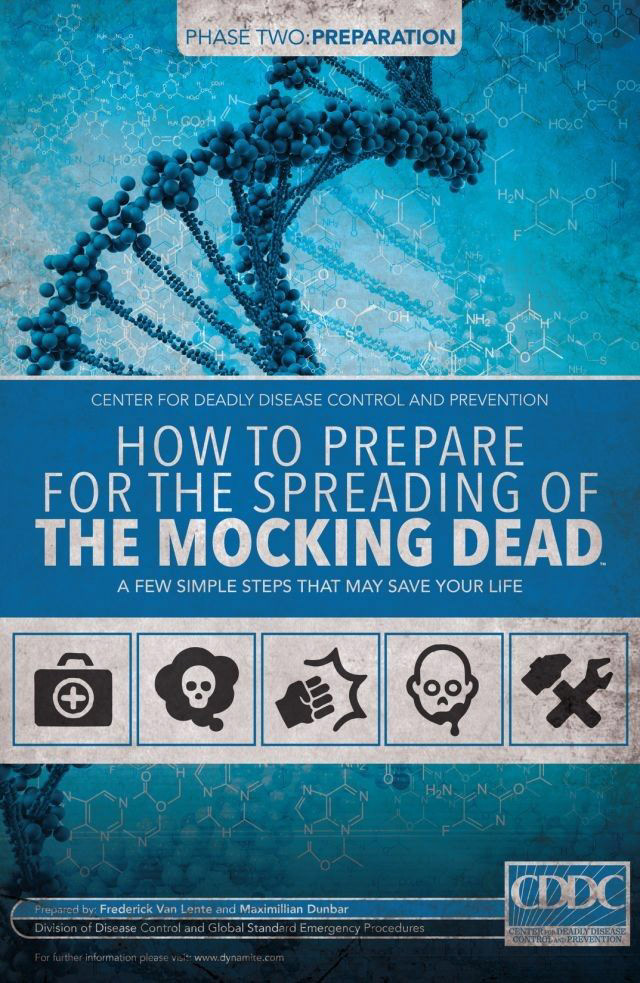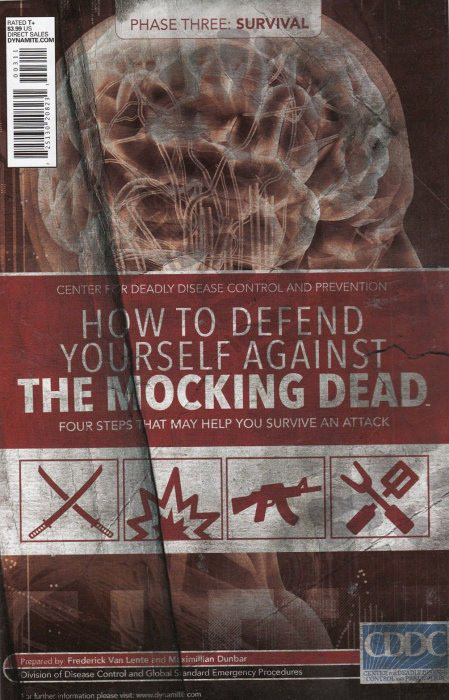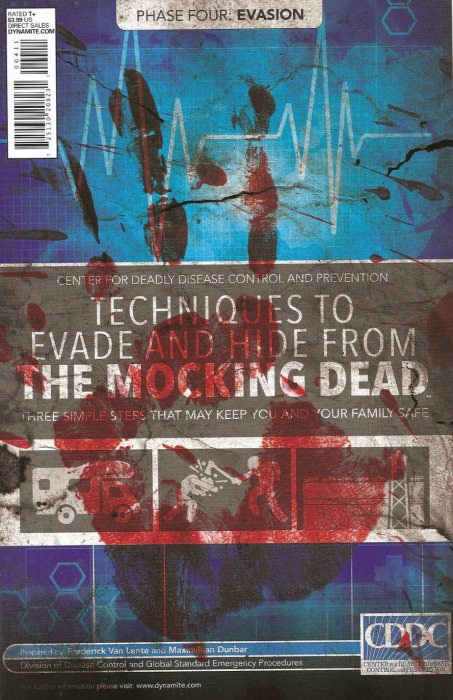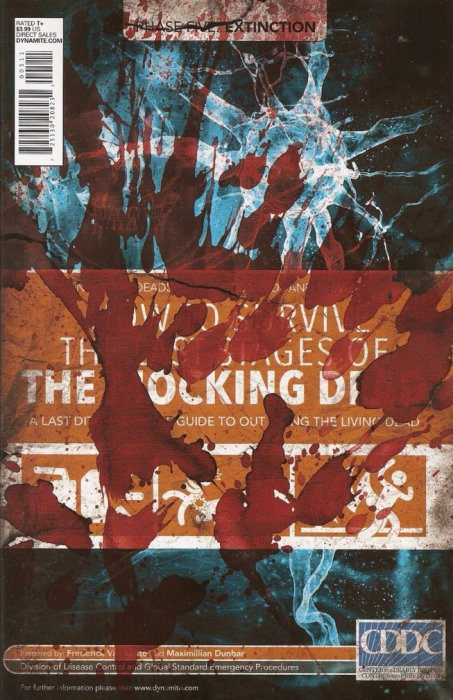 With the height of zombies in pop culture, Dynamite Entertainment reached out to me to help design a series of covers for their comic series, The Mocking Dead.
Given a general idea of what the stories were about, I was given the freedom to design what I wanted. I came up with the ideas, and copy for the covers.
The covers are a series starting with a rather boring cover, based on a CDC health flyer. As each book progresses (there were 5 total), each book got to be more, and more distressed. This was to mimic the idea that as the weeks passed during a crisis, the conditions would get worse. This was also a spoof of the genre, so I made each cover a bit esoteric with the content.