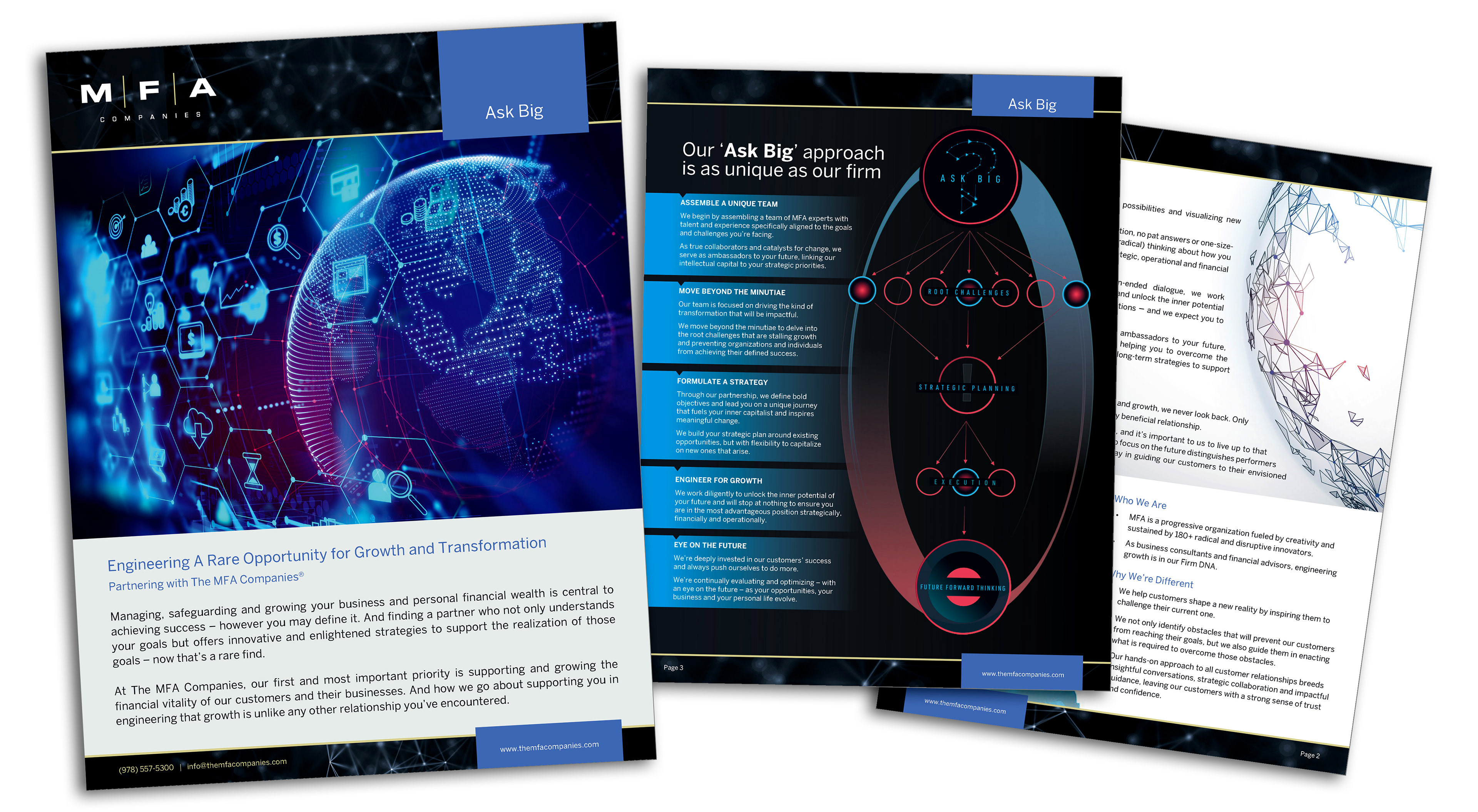 The collateral package at The MFA Companies was something that needed an overhaul. The pieces needed to now come inline with the new brand guide we had set into place. Every brochure and collateral unit was rewritten, redesigned, and made to fit together in a clean manner.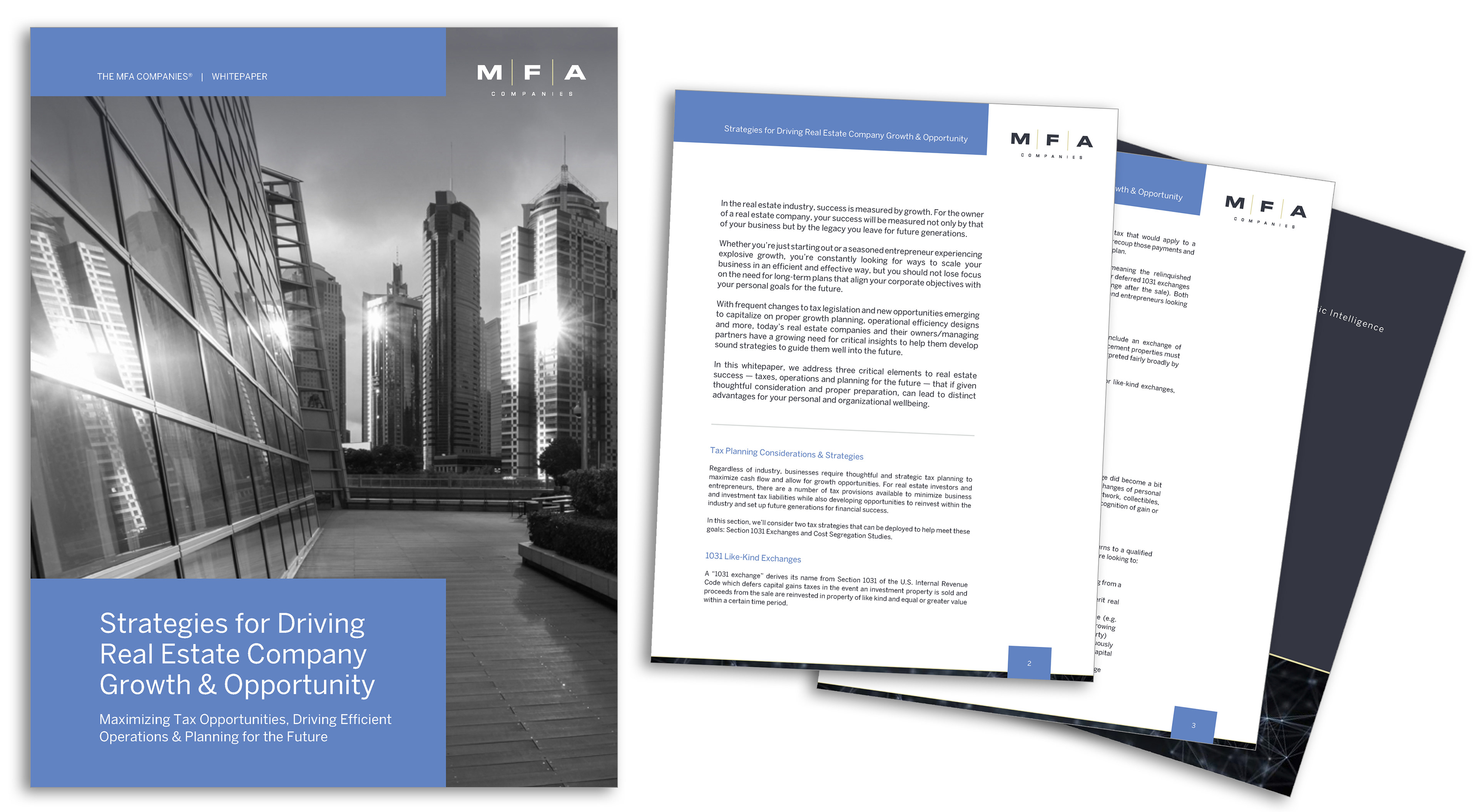 White papers were also completely overhauled. These are extremely important in the financial industry, and were designed to be clean and easy to consume.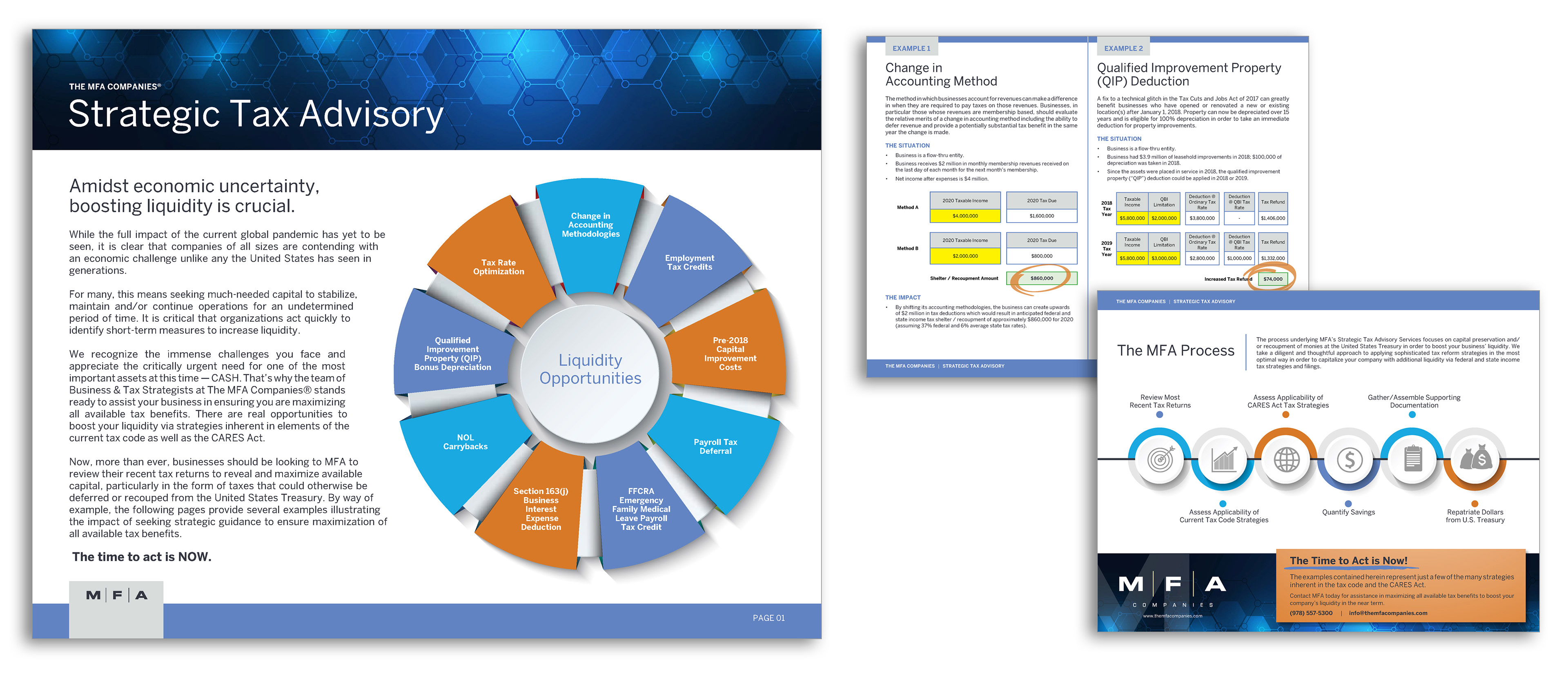 Collateral pieces were designed for services or new promotions, using landscape in some of these units helped break these into more noticeably different - stand out units. These were commonly used to mimic landing pages, and used as a download piece.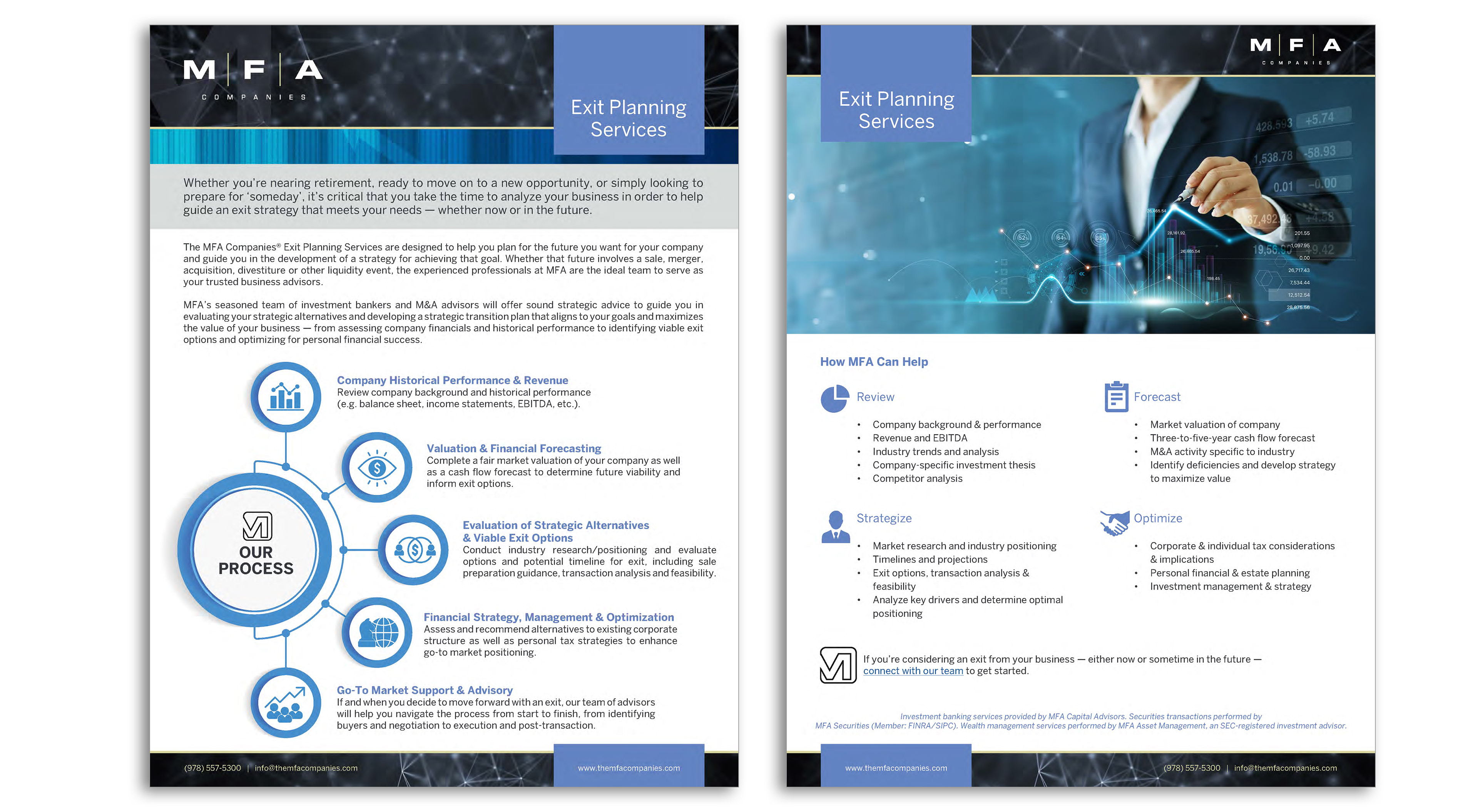 Each piece of collateral fit into the overall scheme that was put into place with the brand guide, while at the same time getting a unique treatment. New graphics, icons and charts were created for each piece. Along with carefully selected photography to match the brands visual identity..